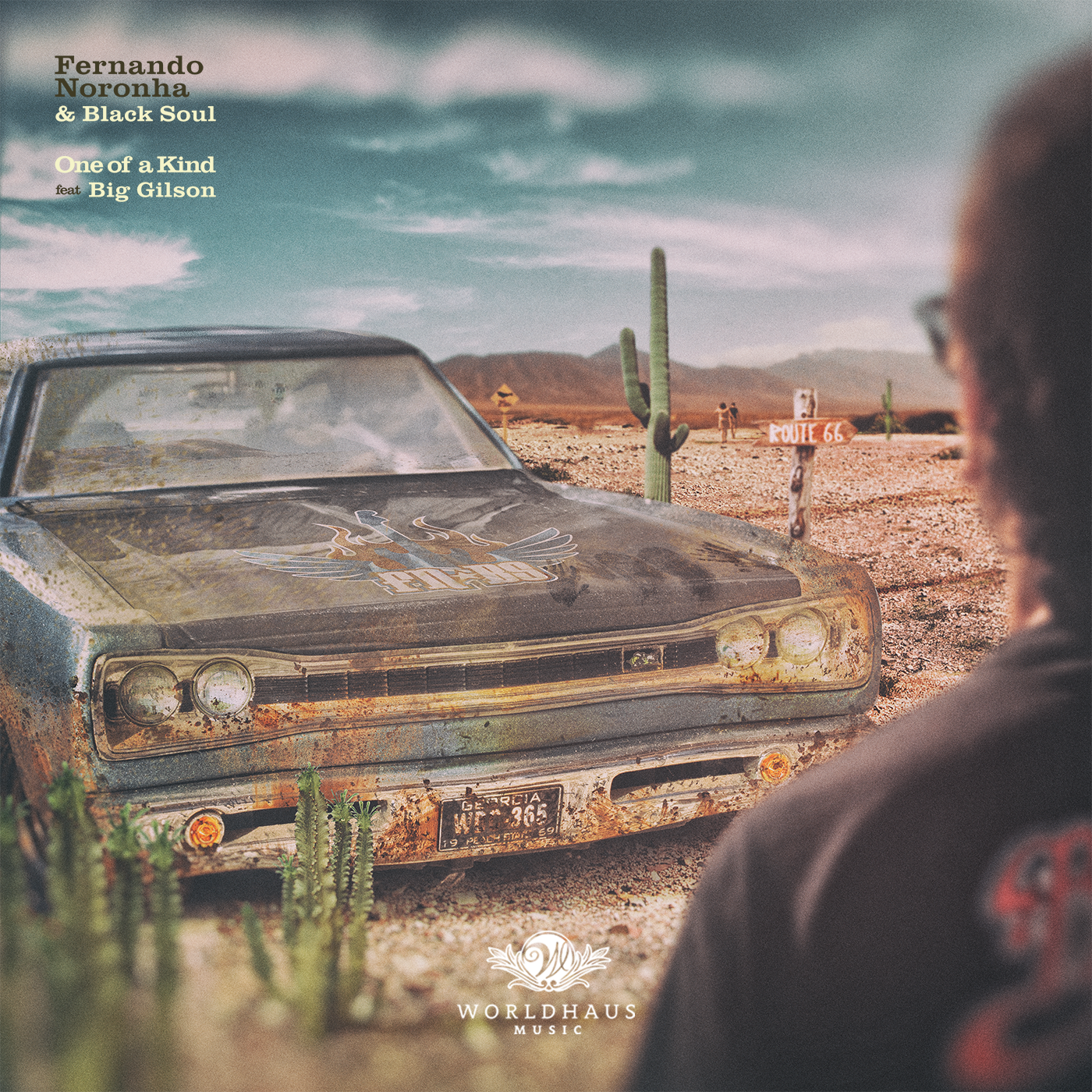 Southern Brazilian blues guitarist Fernando Noronha and his band Black Soul of 25 years on stage together are dropping a new single today, Thursday, May 14th. "One of a Kind" features renown slide guitarist, Big Gilson, from Rio de Janeiro, Brazil. 
Fernando Noronha & Black Soul are back with new material after the success of their 8th album Time Keep Rolling released in 2015. "One Of A Kind" is the first in a series of 6 singles Noronha will be releasing in 2020. "One of a Kind" was originally recorded in Los Angeles, California in 2011 alongside Carioca guitarist, Big Gilson and for creative reasons it was not included on album "Time Keeps Rolling". Now, Noronha has re-recorded in Porto Alegre, Brazil with his band while keep the magic of the original recording with Big Gilson's slide guitar. 
Fernando Noronha is partnering up with international record label Worldhaus Music, who has been producing and releasing his work since 2014. The duo will also be releasing a brand-new road movie "Highway 61: From Chicago to New Orleans" later this year, which stars Noronha on an immersive journey through Americana Roots music traveling along the famous blues highway.