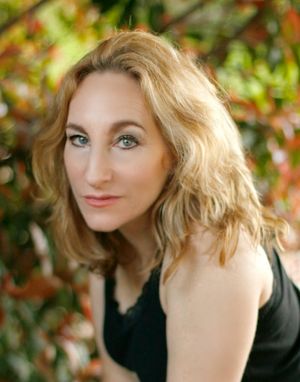 Fiona Bloom is an amazingly talented person whom Myla got to hang out with this May at Canadian Music Week. She is a music industry veteran with many accolades, who is CEO and publicist extraordinaire of The Bloom Effect in New York City. She currently represents the Lowdown Brass Band (who we LOVE!), Scarecrow (soulful French Blues), The Zombies, Tower of Power among many others. 
how did you get started in the music industry? 
"I started in the biz when I was 4 years old in London, England, where I was born and raised. I first started piano, then took up violin and next thing you know I was playing in chamber groups, orchestras, solo recitals and competitions. I was serious about being a concert pianist ever since I could say "mummy" or "daddy". Music is in my blood and I was born into it. I didn't choose this biz, I never decided I wanted to pursue it, it chose me! 
My career began when I moved to Atlanta in the early 90's to attend Georgia State University studying broadcast journalism and speech communications. When I realized at the tender age of 21 that the concert pianist thing may not be taking off, I talked myself onto the college radio station 88.5fm WRAS and landed a gig there as the host of a jazz show that became widely popular. I absolutely loved being on the air, being a personality, having local fame/celebrity status, and the ability to play and talk about music all day long; it was a dream! Then on to commercial radio where I was the assistant music director of 94.1FM. By then, I had the fever for the music industry and started promoting hot parties. Soon after, I joined forces with a publicist/friend and we started an agency where I did radio promotion. It was hot, we were hot! The only reason I left (I blame it on Daniel Glass who now runs Glassnote Records) Daniel had recruited me to work at EMI and Chrysalis in New York City as the marketing manager in 1994 and since then I have never looked back. 
your message to people starting out? 
Stay True to Yourself! The most important traits: authentic character and being genuine. Don't let others talk you out of your dreams or discourage you in any way. You have to be convincing to yourself. The hustle is real. It's not for the faint-hearted or weak-spirited. Be Ready! Never, ever give up, even when you've hit rock bottom as most often that is when you're close to a real breakthrough. Trust me, when you're there in that moment, it's Magical!